3 months old!!! Well 3 months and 6 days LOL
He is doing wonderfully! Jeremy and I have noticed that he seems smaller than our regular super chubby babies! He is still nice and healthy and plump, just smaller than what I'm used to lugging around LOL He is 14.5 lbs and 24 inches, which is around 50%.... Madelyn and Jonas were always over the 100th.
He is SUCH a happy little guy. Always smiling and talking. He sleeps really well. There have been times that I sat him down in his bouncy chair happy and smiling and then after a quick 2 mins doing something else I turn around and he's sleeping!!!
Madelyn and Jonas are STILL just completely enthralled over him. They only fight each other on who gets to hold him and take care of him. There hasn't been any jealousy toward Hudson at all. Its SUCH a difference from the transition we had going from 1 child to 2.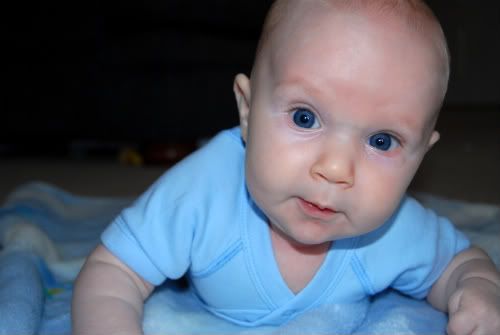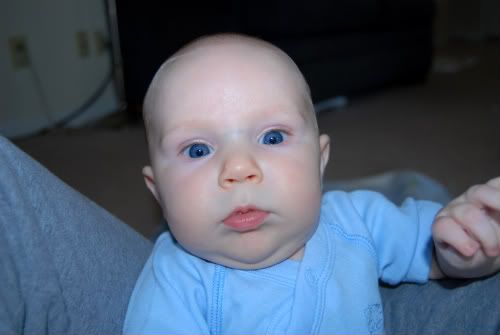 Stop taking pictures already! Geez Mom!